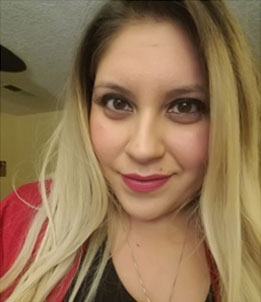 Erica Castillo
Patient Coordinator
Education & Qualification:
Erica received her associate's degree in business administration from American InterContinental University in 2009. That same year she began her career in the dental field working for a well-known pediatric office as a receptionist. There after she spent the following 2 years learning about the dental field and gaining the passion she now has for helping others understand the importance of oral healthcare. Erica has had the pleasure of administrating and managing 3 different dental practices in her 5 year management career. She is currently working on obtaining her bachelor's degree in business management and continues to share and educate others on the importance of a healthy smile. Erica enjoys spending time with her husband and her 2 dogs, a male Shih Tzu named Gizmo and a female apple head Chihuahua named Bella. Erica is a movie fanatic, enjoys hiking, and enjoys reading in her spare time.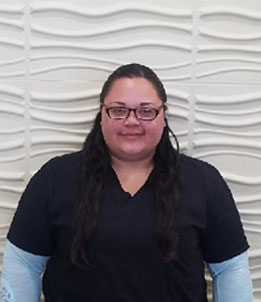 Marylynn
Dental Assistant
Education & Qualification:
Marylynn received her certificate from New Mexico institute of Dental Assisting in November of 2016. Her State Radiology license was obtained in the Spring of 2017. She has a 9 year old daughter named Aspen, a 10 month old mini-schnauzer Jarvis, and a hedgehog. In her spare time she enjoys reading, watching movies, crafts and organizing, and spending time with family. Being very compassionate and caring she makes it a point to ensure that all patients feel welcome and comfortable.